Both of the cat and the human are the observer and the observed.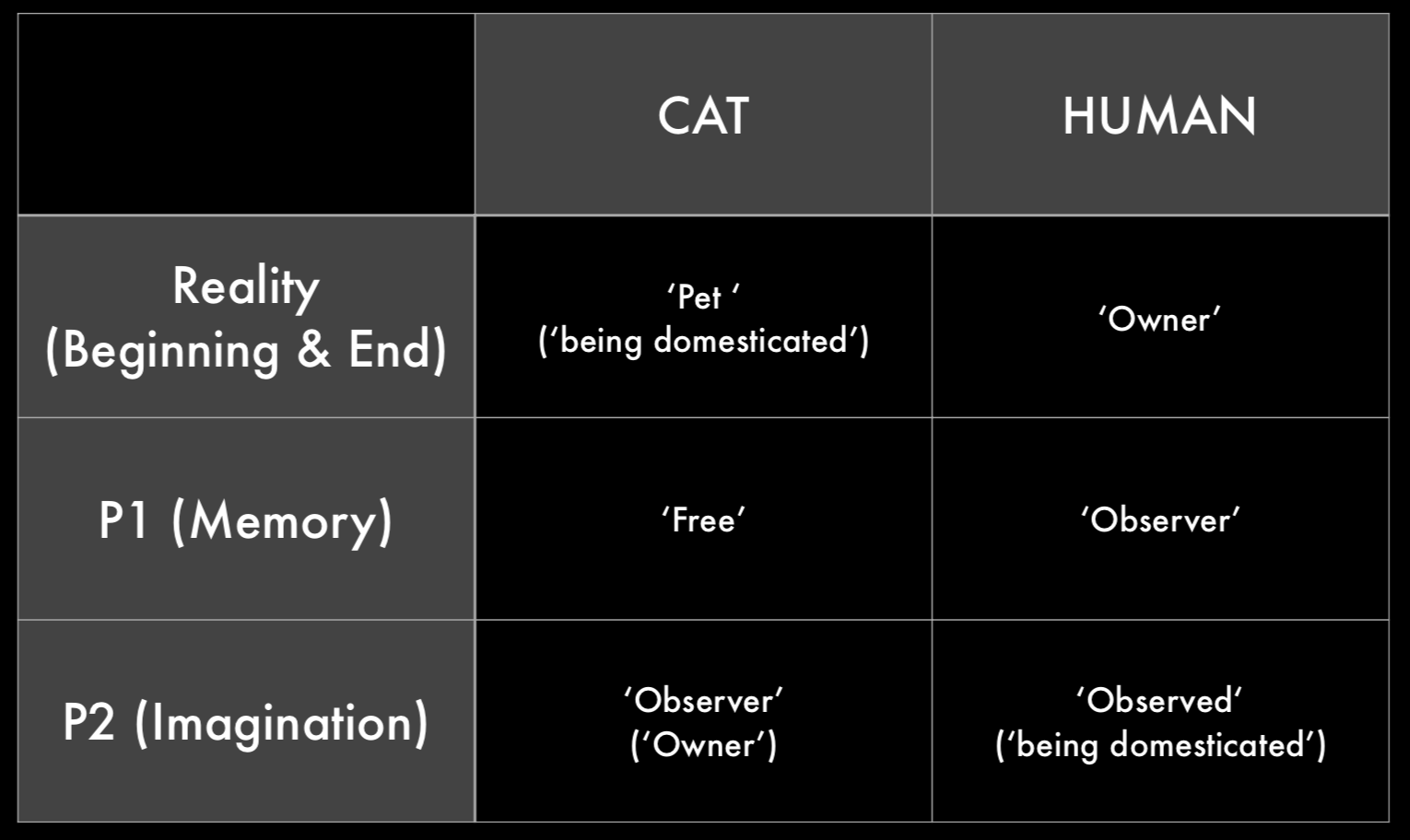 We can see the different states of these characters in different situations.
In the reality, cats and people are in a normal state. And in the story, the cat wears nothing but the human wears clothes in first part. And the cats wear human's clothes but the human wears nothing in the second part.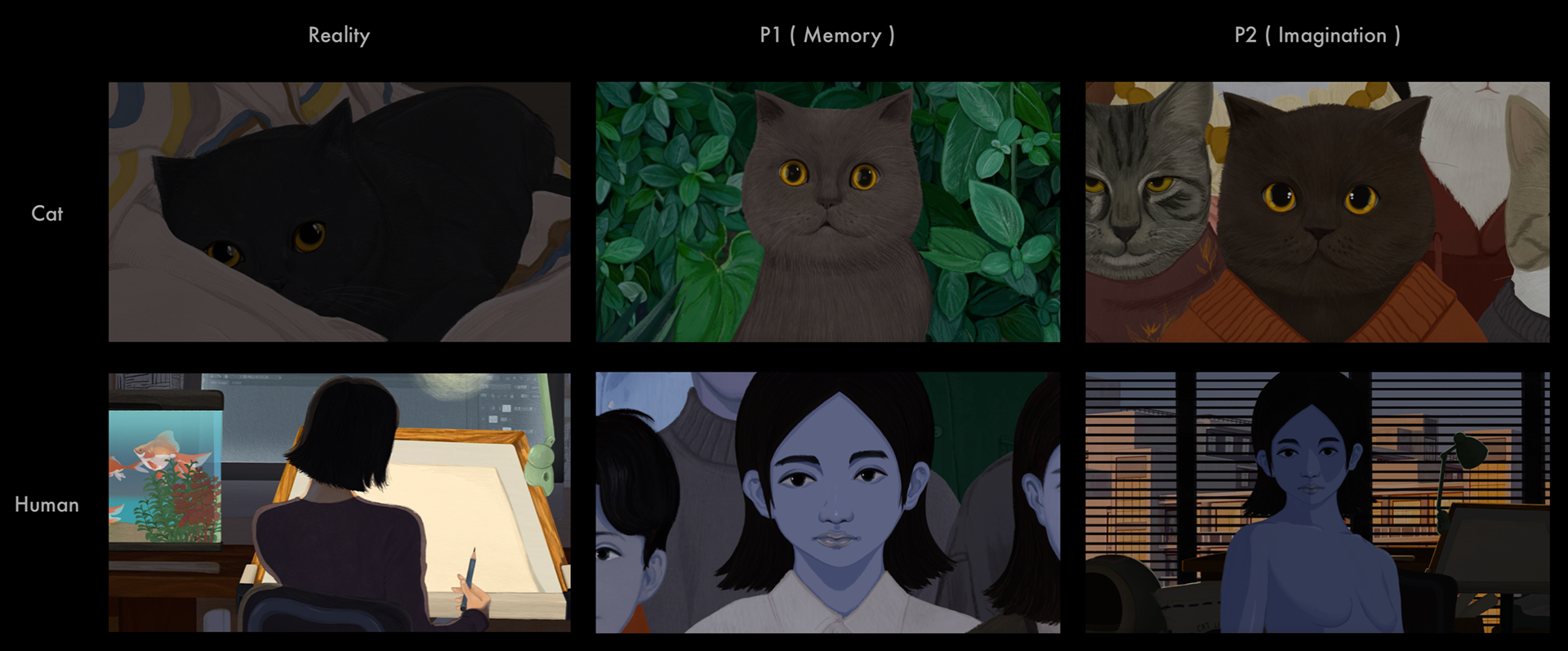 There are a lot of correspondences between these two parts, in the first part, the cat is being watched by a lot of people, in the second part, the human is being watched by lots of cats.
In P1, about the nature environment, for the cat, the background is bright, in order to show lifestyle is free. For humans, the background is dark, I used dead trees to show these people want to interfere the cat's life.
In P2, about the artificial environment, for cats, this space is full of canned food for cat, which means the cat lives like a human. For human, there are many items for cats to show the human is adapting to the cat's presence.